---
Real Estate Rebel: Book & Add-on Package
---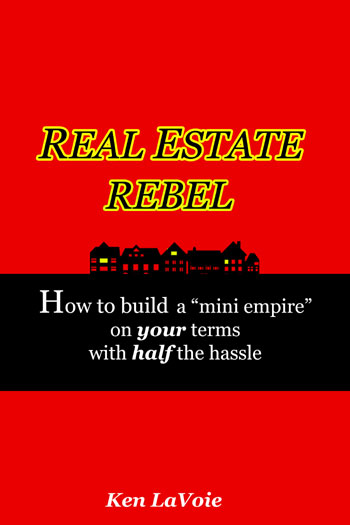 In addition to the book, we also put together this add-on package that includes resources to get you started in creating your "mini realestate empire". These are based on our own documents that we've created over the years, with the help of our legal team and others. Please keep in mind that any specific forms like leases and addendums are based on Maine realestate law, and may need to be redrafted to work in your state.

Included Files:
Real Estate Rebel book in 3 formats: PDF, Kindle (.mobi), & ePub
A real estate investment deal calculator (excel) which gives you ten years of performance data, including cash on cash return & return on total equity.
Tenant emergency instructions
Tenant apartment "owner's manual"
Lead paint addendums & pamphlet
Tenant safety handout
Tenant pamphlet: damage vs. wear-and-tear
Lease & addendums
Pet owner's addendum & agreement
Lease summary & highlights
Add or remove a tenant from lease package
Move out package for tenant
Lots of "how to's"
---

Upon successful payment, I will personally email you a download link to your product! Please be sure to include your correct email address at checkout.
---

Find a sponsor for your web site.
Get paid
for your great content. shareasale.com.
---